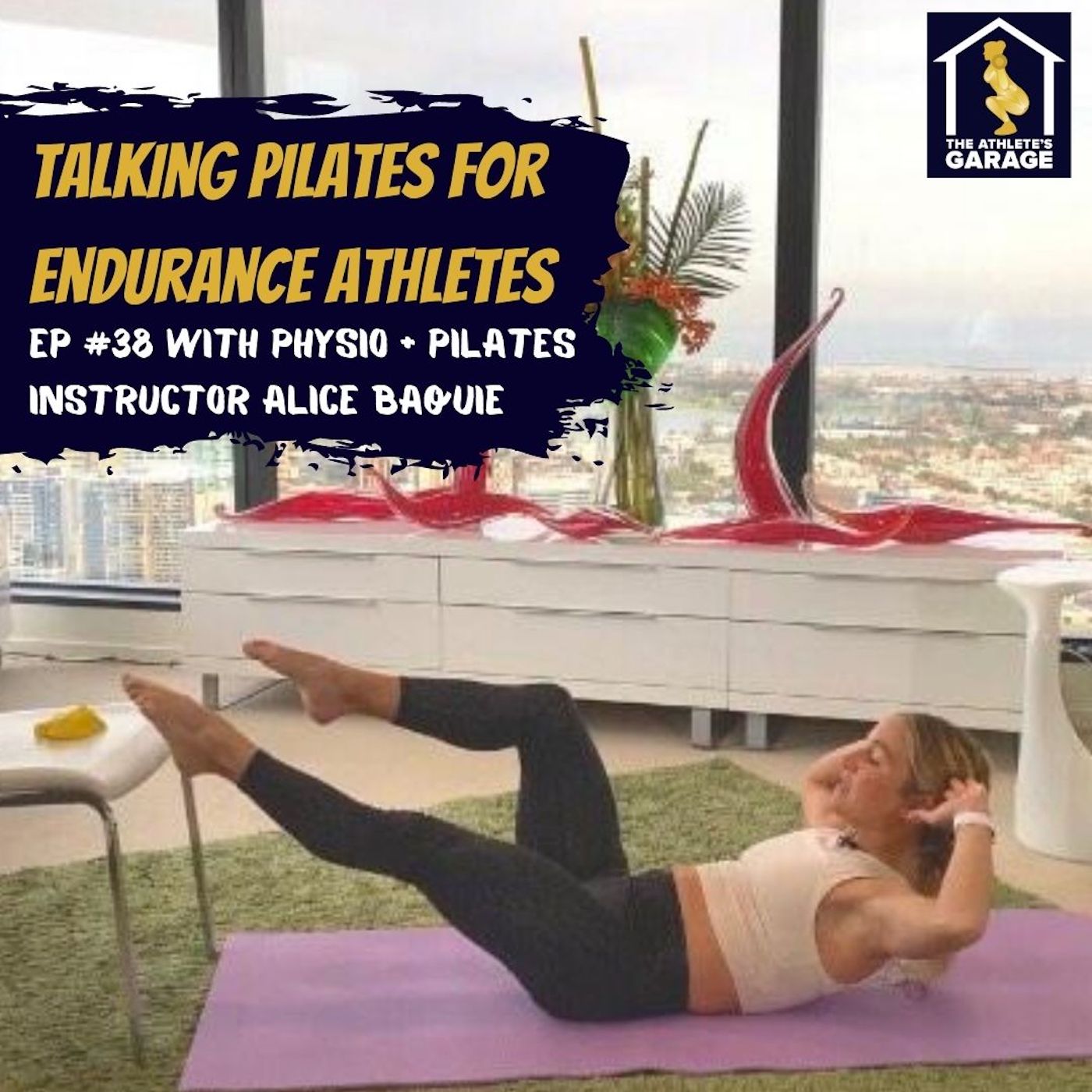 In this episode, Trang sits down with Physiotherapist and Pilates Instructor, Alice Baquie to chat all about Pilates. Alice has a background in gymnastics and running, and her work primarily involves treating patients and running pilates classes for all populations- From those returning from injury to high-level conditioning for physical performance.
Although Pilates has historically been associated with rehab, there is a lot more to it! Pilates is a form of resistance training and can also be utilised to improve function, coordination and strength to compliment endurance training. 
If you're interested in varying up your resistance training to compliment your endurance sessions, then I'd highly recommend you listening to this episode. Enjoy!
TIMESTAMPS
0:00- Intro
3:00- Pilates vs S&C, or both?
7:30- Get to know Alice
16:42- What is pilates?
19:50- Reformer vs mat pilates
23:03- Benefits of using springs as resistance
27:43- Pilates vs yoga
32:39- Pilates for increasing body awareness
37:08- Pilates for strength and control
46:34- Where to fit pilates in your training week
53:50- What does a typical session look like?
58:09- Technique is most important
1:00:49- Anterior vs posterior pelvic tilt
1:05:48- How to engage the core
1:11:00- Good beginner mat exercises to try
1:14:22- How to progress pilates exercises
1:18:06- Q&A- How soon after pregnancy is it safe to do pilates?
1:19:35- Is pilates more strength or stretching?
1:22:56- Pilates exercises that are best for runners

Get in touch with Alice
Instagram: @alicebaquie
Website: www.alicebaquie.com.au
Facebook: alicebaquie@gmail.com
Get in touch with Trang
Facebook: The Motion Mechanic
Instagram: TheMotionMechanic
Email: trang@themotionmechanic.com
Website: www.themotionmechanic.com