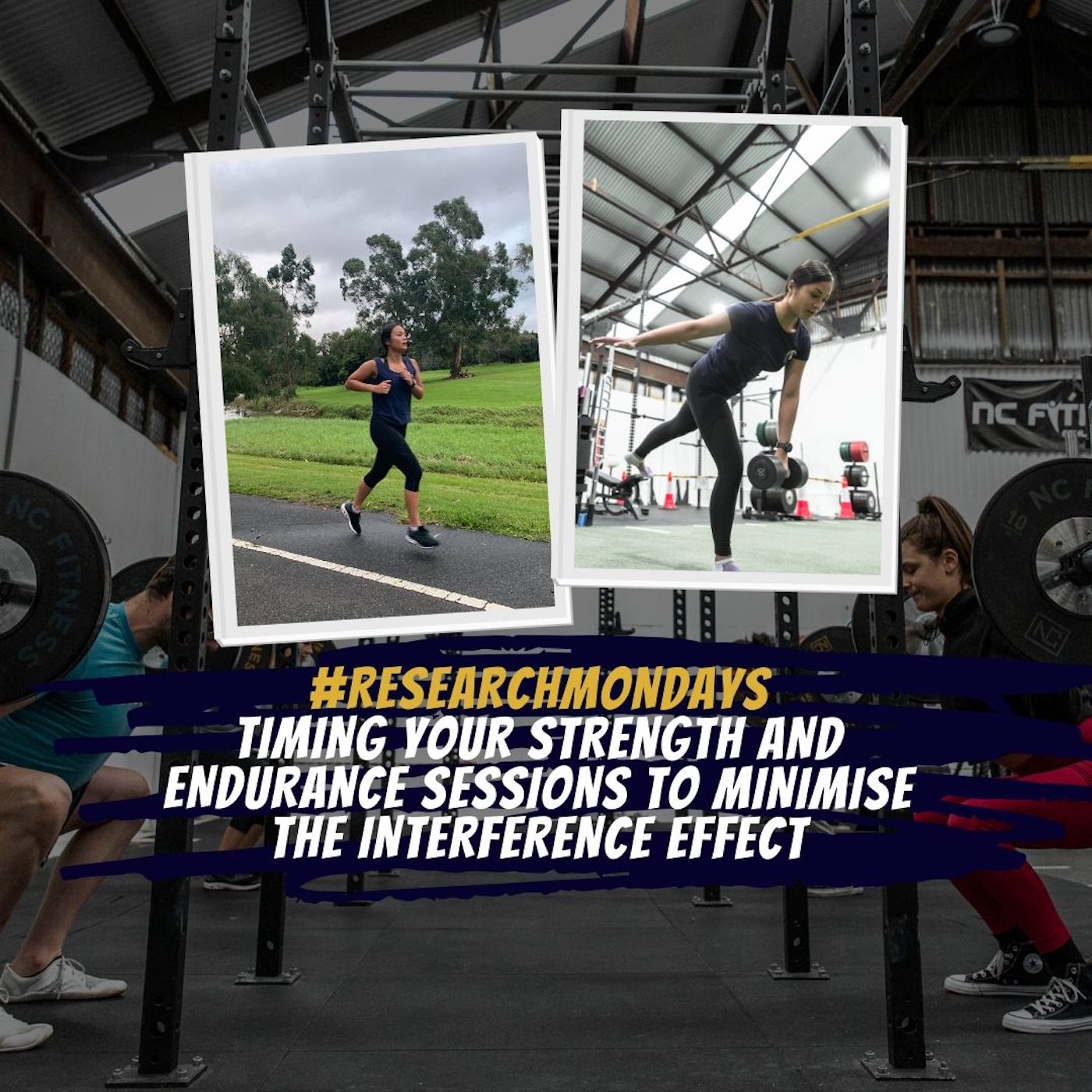 'Research Mondays' has moved to Youtube, where the audio is also now available on The Athlete's Garage Podcast! 
Welcome to a new series on TAG where every Monday, I break down and summarise the research to make it easy to understand, then give practical takeaways for endurance athletes to implement into their training.
There is no doubt that S&C and endurance training are complete opposites when it comes to physiological demands and adaptations.
For that reason, when athletes undertake concurrent training, there is an interference effect. In this episode, I explain what is meant by the term 'interference effect' and 3 ways to minimise this interference effect for ultimate training and performance success.
Full video on Youtube: https://bit.ly/YTRM1
References:
Blagrove RC, Howatson G, Hayes PR. Effects of strength training on the physiological determinants of middle- and long-distance running performance: a systematic review. Sports Med 2018;48:1117–49.
Hickson, R. C. (1980). Interference of strength development by simultaneously training for strength and endurance. European journal of applied physiology and occupational physiology, 45(2-3), 255-263.
Murray, B., & Rosenbloom, C. (2018). Fundamentals of glycogen metabolism for coaches and athletes. Nutrition reviews, 76(4), 243-259.
Rønnestad, B. R., Hansen, E. A., & Raastad, T. (2012). High volume of endurance training impairs adaptations to 12 weeks of strength training in well-trained endurance athletes. European journal of applied physiology, 112(4), 1457-1466.
Schumann, M., & Rønnestad, B. R. (2019). Concurrent Aerobic and Strength Training. Springer, Cham. __________________________________________________________________________
Trang is a Physiotherapist & Strength and Conditioning Coach for endurance athletes. She takes a holistic approach in her coaching and education to help athletes step up and achieve their greatest potential. Her vision is to help them become not only a high-achieving athlete, but also a high-achieving human.
Free ebook- Thrive against the times: 10 ways for endurance athletes to maximise their performance this Off-Season and beyond-
https://bit.ly/TATTebook