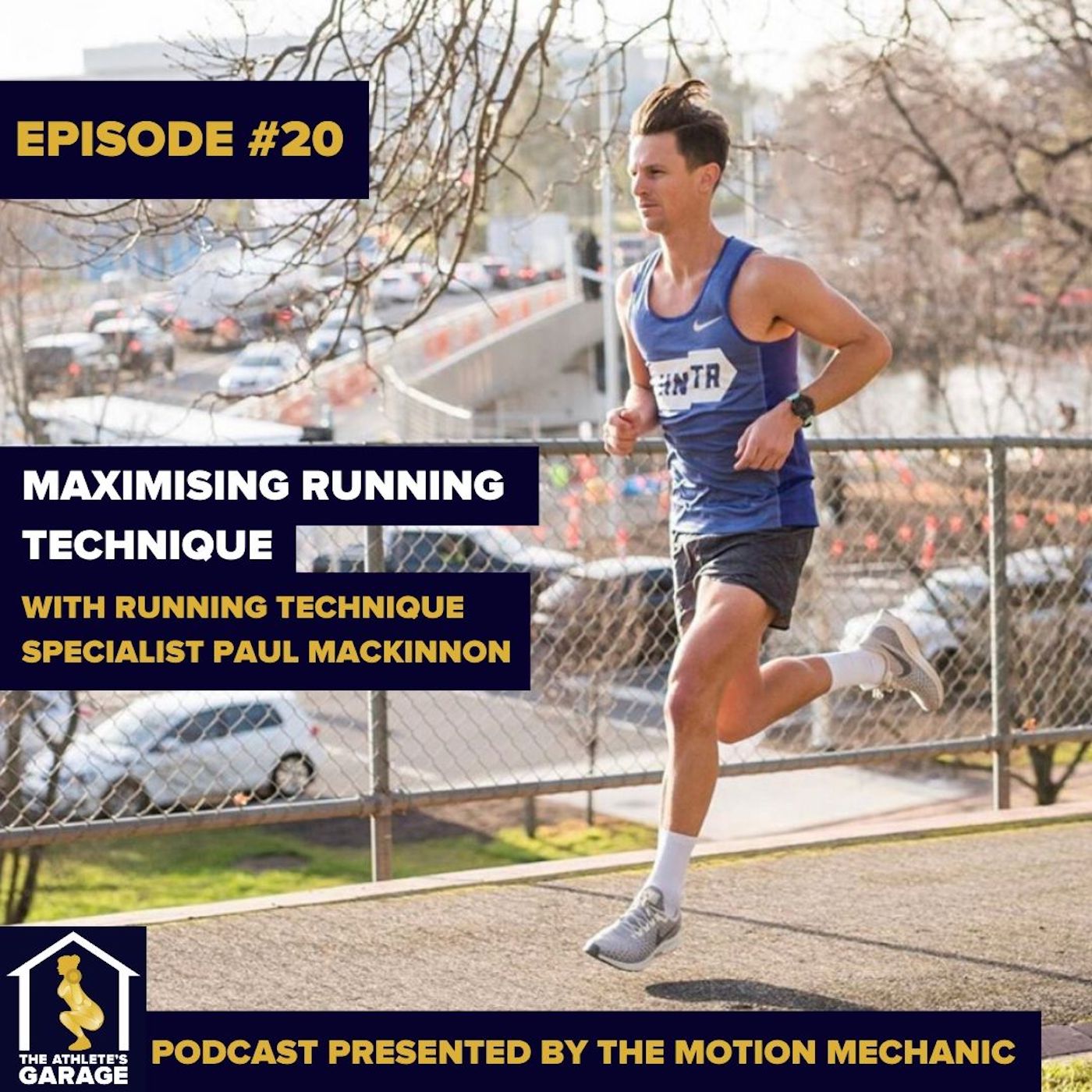 In episode 20 of The Athlete's Garage, Trang sits down to chat with Running Technique Specialist Paul Mackinnon, commonly known as 'The Balanced Runner'.
Paul discusses the skill of running, what to look out for in running technique, how changing running technique can improve injury risk and running performance, common technique faults and more. Paul also answers all your listener questions from Instagram.
This is a great episode that covers the important aspects of running technique, as well as addressing many misconceptions about technique including foot strike pattern, consciously squeezing the glutes and keeping the elbows tucked in.
If you are a runner who wants to improve their running technique to manage injury risk, improve performance or just to enjoy running more, then this is for you!
Get in touch with Paul
Instagram: @thebalancedrunner
Get in touch with Trang
Facebook: The Motion Mechanic
Instagram: TheMotionMechanic
Email: trang@themotionmechanic.com
Website: www.themotionmechanic.com
Physiotherapy: BodyMotion Physiotherapy
Strength and Conditioning Coaching: Barbell Samurai