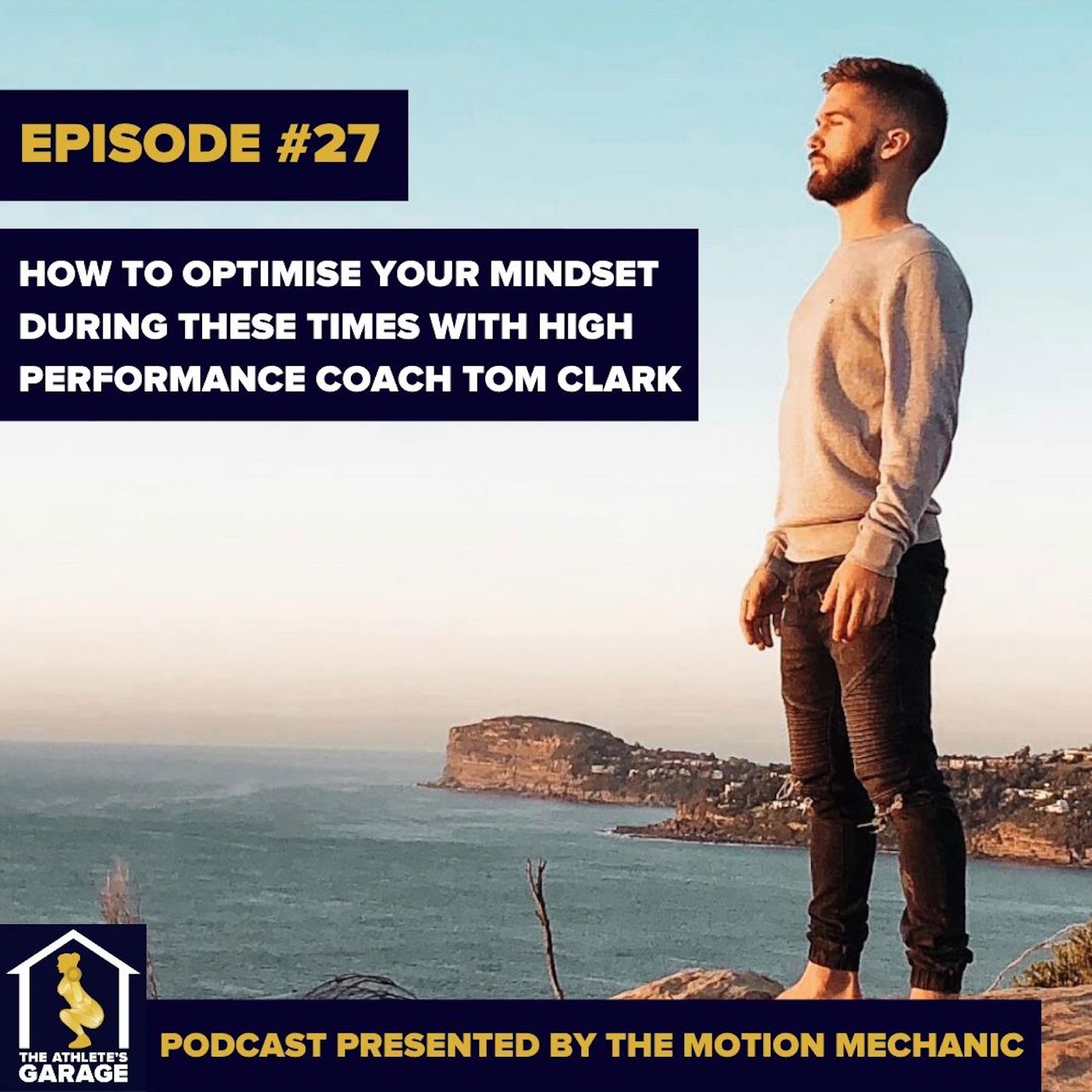 In this episode, I sit down for a chat with high performance & business coach Tom Clark. Tom has spent years studying the mind and human behaviour, and is currently helping business owners thrive as leaders through these changing times and beyond.
There is no doubt that it has been a challenging few months and athletes have responded in many different ways, whether resourceful or not. The focus of this episode is to help endurance athletes optimise their mindset and ultimately, their growth during these times. 
We explore the biggest emotional challenges people are facing at the moment, strategies to maximise motivation and productivity, how to play the long game, setting up the right belief systems and much more.
If you are feeling that you haven't been the best version of yourself during these times, or you believe you can step it up and thrive even more, then this episode will be super powerful for you!
Episode timestamps:
3:54- What is Tom excited to come out COVID?
8:04- Tom's journey as a coach
12:30- Tom's vision on how times are changing
15:39- What are the biggest emotional challenges people are going through at the moment
29:48- Playing the long game
34:32- How to maximise motivation and productivity
56:03- Awareness about what content you consume
1:03:36- Discipline for the sake of discipline
1:18:00- It's about who you become, not what you get at the end
Get in touch with Tom
Facebook: Tom Clark 
Instagram: thetomclarkimpact
Get in touch with Trang
Facebook: The Motion Mechanic
Instagram: TheMotionMechanic
Email: trang@themotionmechanic.com
Website: www.themotionmechanic.com