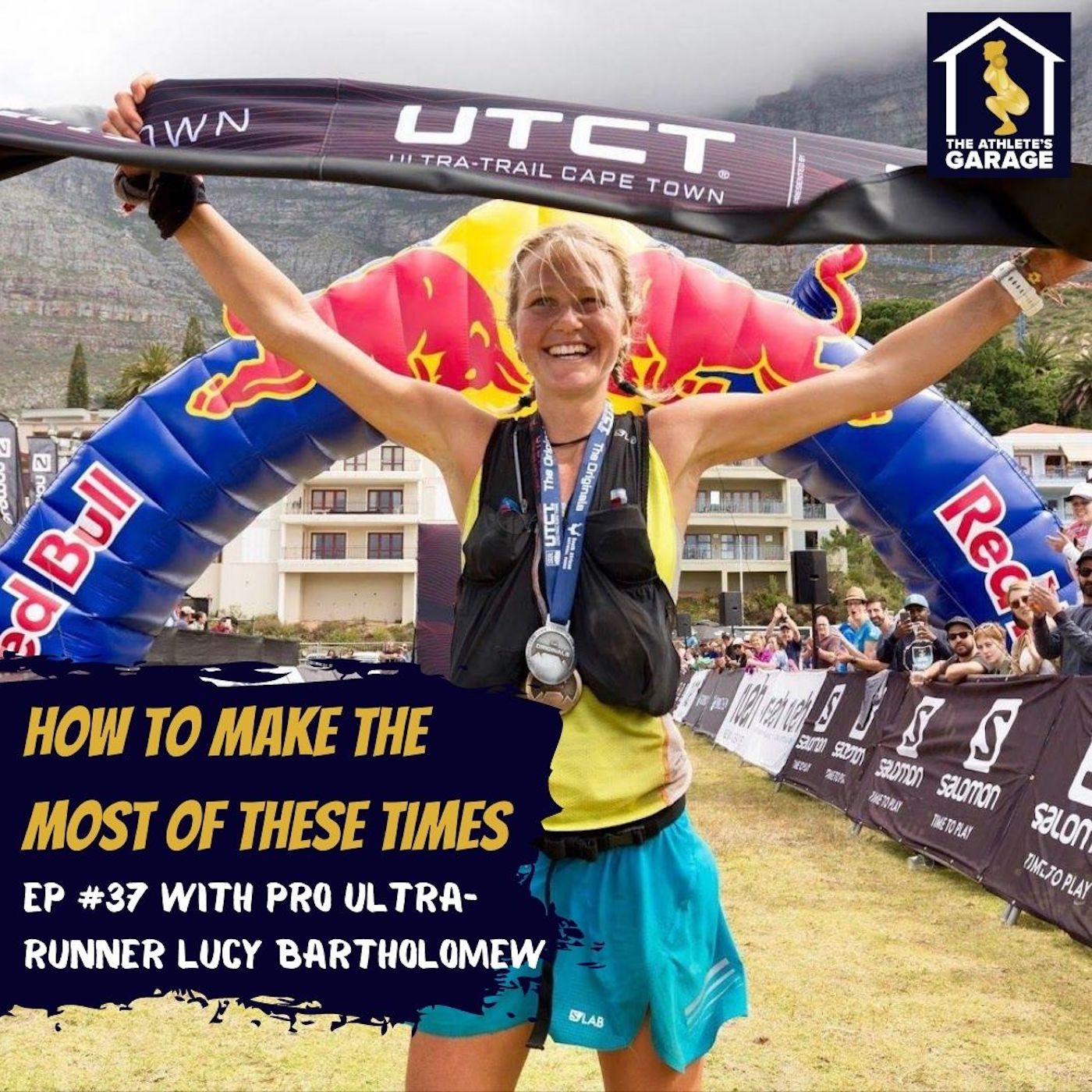 In this episode, Trang sits down to chat with Pro Ultra-Runner Lucy Bartholomew. 
Lucy first started doing Ultras at a young age, completing her first 100km race at just age 15. Since then, Lucy has accumulated an extensive resume of racing achievements. Most notably, becoming the World Junior Female Sky Running Champion in 2014, and not long after that, becoming the world Ultra Junior Trail Running Champion. She has also taken out 1st and set course-records in Ultra-Races all over the world. 
As well as her racing career, Lucy is also a woman of many talents. She is a great role model on social media, advocating all aspects of healthy living, running her own training camps and soon-to-be releasing her recipe book on wholesome plant-based cooking!
In this episode, Trang and Lucy talk about ways to make the most of these times through training, mental and lifestyle strategies, thriving off a plant-based lifestyle and answering all the listener questions!
Lucy shares her experiences and perspective with many laughs in between, for all athletes to enjoy. It's a great episode to further connect the running community during these times. Enjoy!
Timestamps:
6:10- Sucy's strategies for lockdown 2.0
12:05- Lucy's current training routine
18:25- Lucy's interests outside of training
24:59- Finding your why
31:57: Lucy's upcoming recipe book
35:50- Thriving off a plant-based lifestyle
42:57- Lucy's go-to meals around training
55:46- Listener Q&A
Get in touch with Lucy

Instagram: lucy_bartholomew
Facebook: Lucy Bartholomew
Strava: Lucy Bartholomew
Website: www.lucybartholomew.com
Get in touch with Trang
Facebook: The Motion Mechanic
Instagram: TheMotionMechanic
Email: trang@themotionmechanic.com
Website: www.themotionmechanic.com