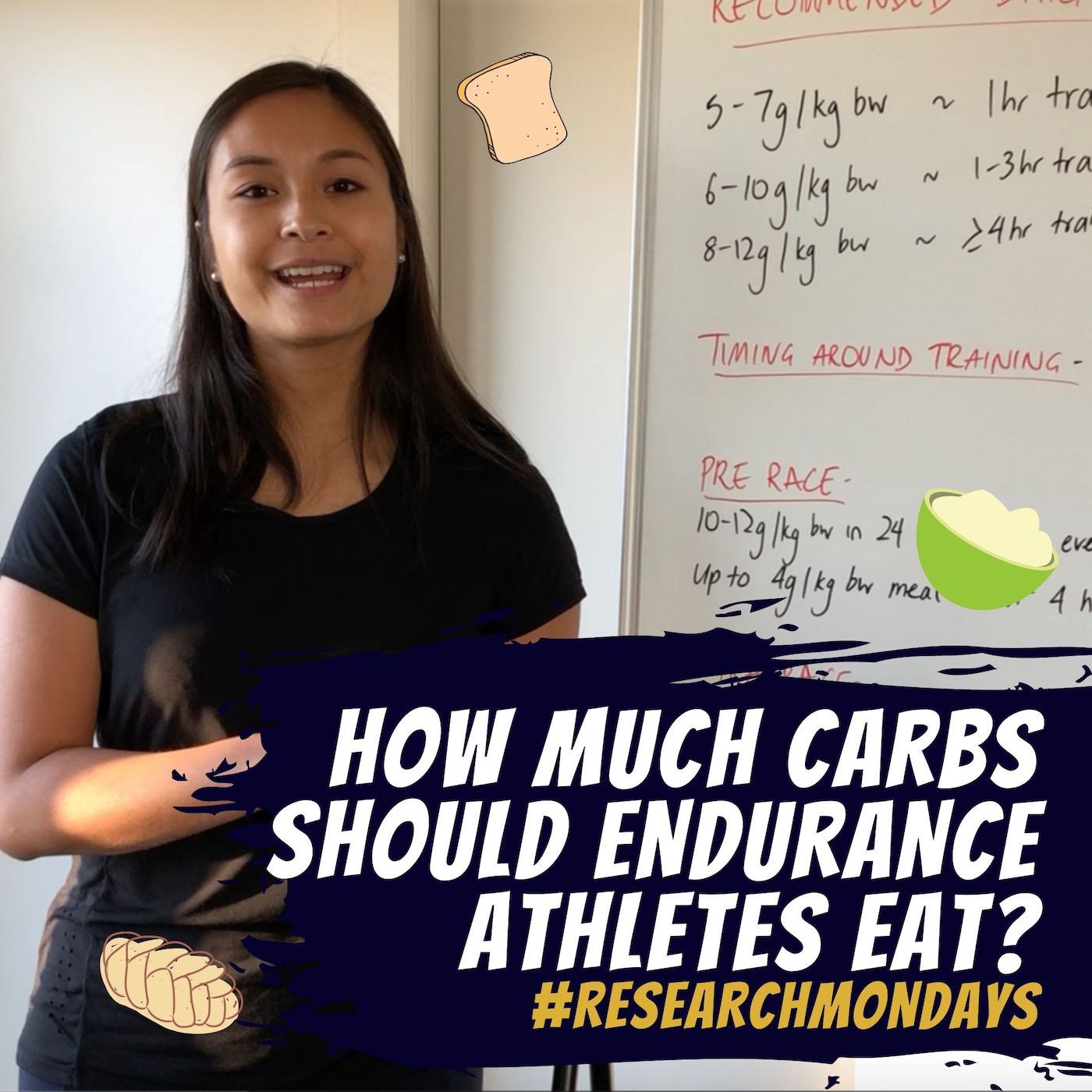 The latest #RESEARCHMONDAYS is on carbohydrate intake for endurance athletes. This is a topic that has been long hotly debated due to a wide range of research that is interspersed with highly passionate personal opinions.

In this episode, Trang covers WHY carbohydrates are necessary for high performance and gives practical recommendations for carbohydrate intake for endurance athletes.
Timestamps
4:52- The role of carbs as a fuel source for training
12:39- Daily carbohydrate intake
15:25- Carb timing around training
19:47- Carb timing around races
Reference: Vitale & Getzin (2019) Nutrition and Supplement update for the Endurance Athlete: Review and Recommendations.

__________________________________________________________________________

Trang is a Physiotherapist & Strength and Conditioning Coach for endurance athletes. She takes a full-picture approach in her coaching and education to help athletes step up and achieve their greatest potential. Her vision is to help them become not only a high-achieving athlete, but also a high-achieving human.

Email- trang@themotionmechanic.com
Facebook- https://www.facebook.com/themotionmechanic
Instagram- https://www.instagram.com/themotionmechanic
Free ebook (Thrive against the times: 10 ways for endurance athletes to maximise their performance this Off-Season and beyond): https://bit.ly/TATTebook
Free webinar: Strength Training for Endurance Athletes- https://bit.ly/2W6J92I