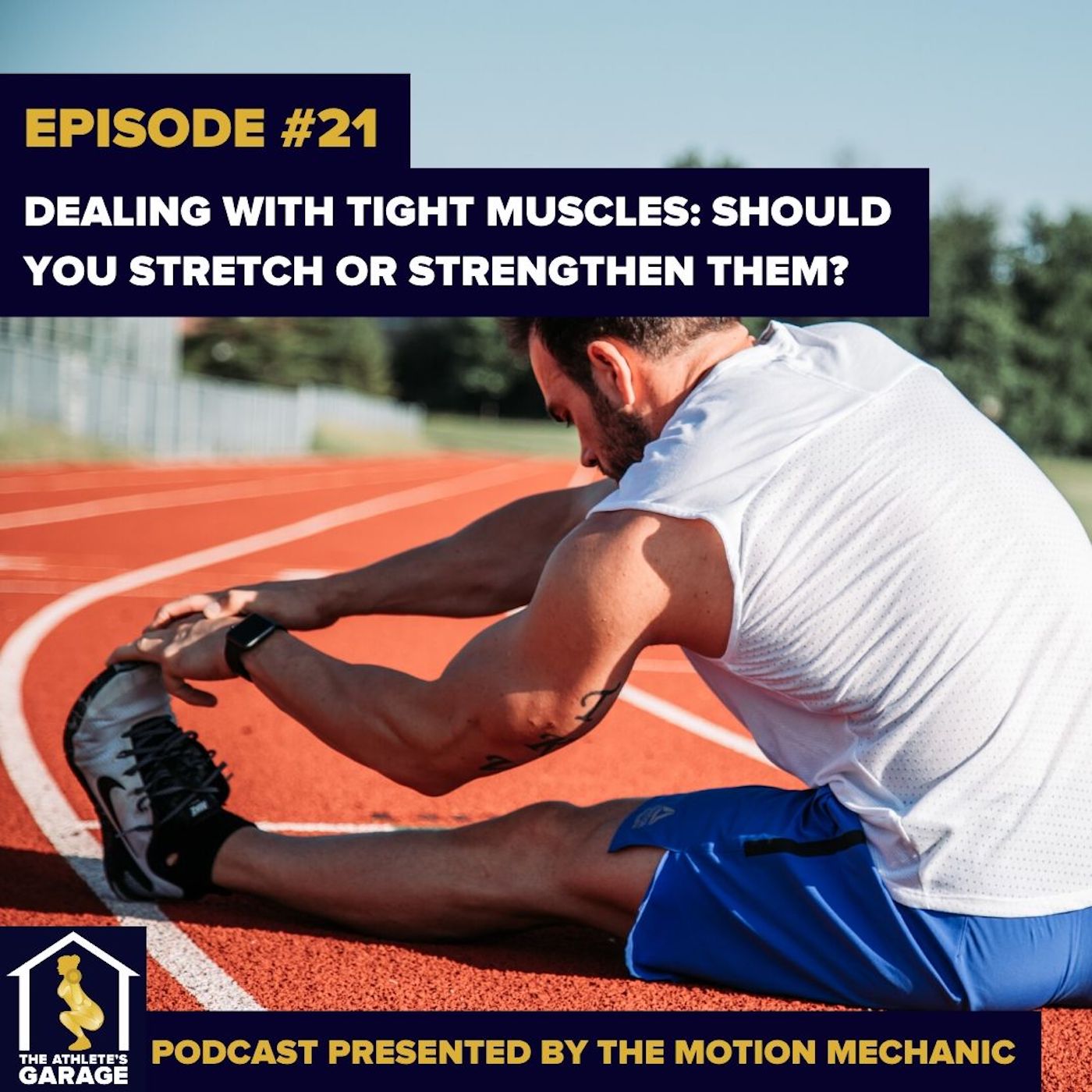 In this episode, Trang talks about tight muscles. As an endurance athlete, there is a very high chance that you've experienced 'tight' muscles before. It's not necessarily painful, but an ongoing tightness that is relieved big time when you stretch it.
Trang discusses what tight muscles are: Are they actually 'harder' and shortened in length that usual? She goes through what may cause tight muscles and what you can do to manage it in the short and long term.
It's a highly misunderstood topic, with a large proportion of athletes still going about it the wrong way. If you have ever experienced tight muscles before, have a listen and address the root of the problem!
TIMESTAMPS

0:25- Intro
2:12- What constitutes a tight muscle?
5:16 – Why muscles get tight
14:42- Stretching for tight muscles
18:01- Strengthening for tight muscles
FIND OUT MORE ABOUT THE MOTION MECHANIC
Podcast: https://podcasts.apple.com/us/podcast/the-athletes-garage/id1447335786
Website: http://www.themotionmechanic.com
Email: trang@themotionmechanic.com
Instagram: themotionmechanic