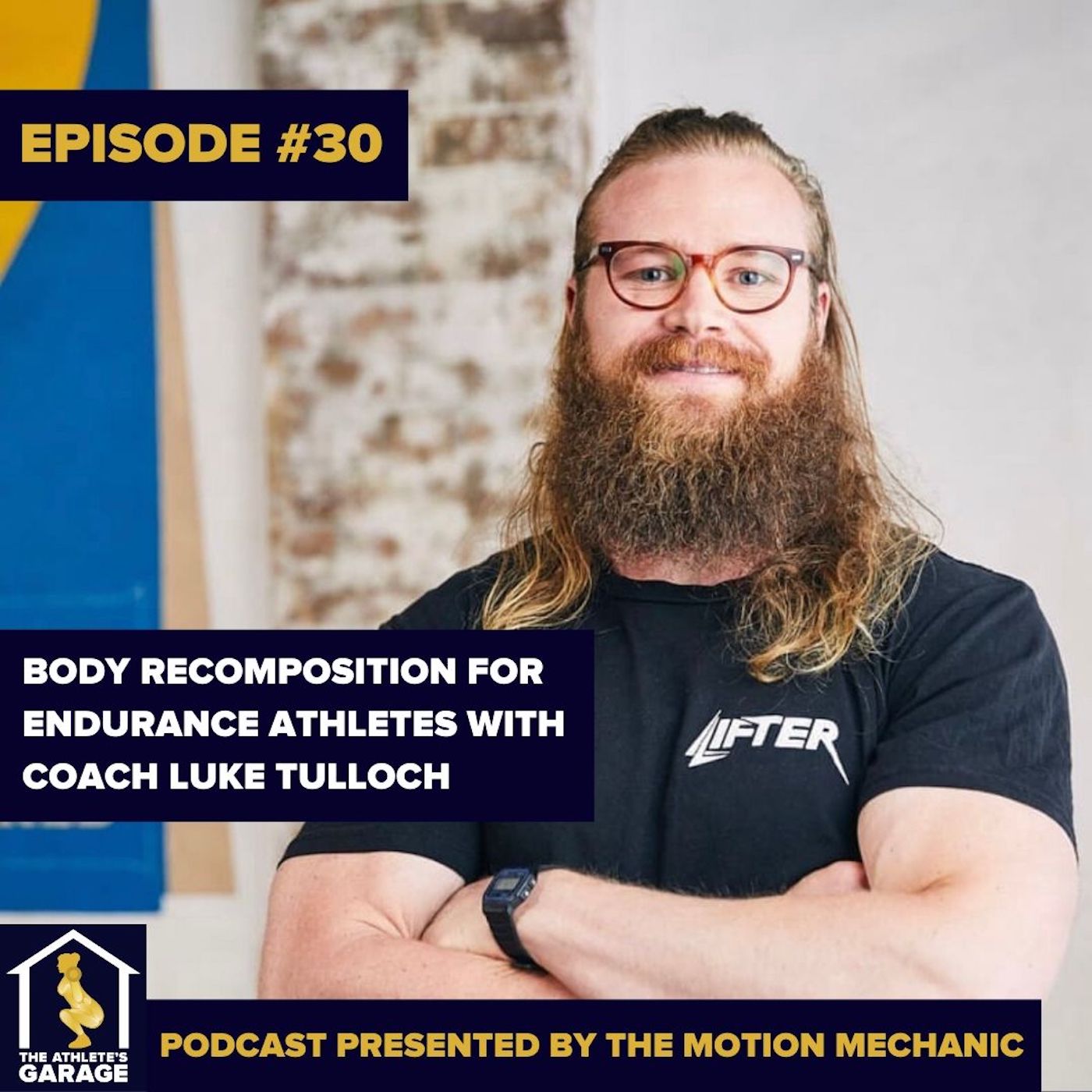 Luke Tulloch is a coach who has been based out of Sydney, Australia for over 13 years. He has a University degree in Neuroscience and travels the world for in-person seminars. Luke is currently focusing on online education about training, lifestyle and nutrition for coaches and the general population.
In this episode, I chat with Luke Tulloch about how to work towards body composition goals while still maximising endurance performance. We discuss the balance between reducing bodyweight and maintaining energy for training and racing, genetics for body composition, fat loss strategies, and ways to increase muscle hypertrophy even when doing high-volumes of endurance training. 
If you are someone who has any desire to change your body composition, whether for aesthetics or for better performance, this episode is for you!
Episode timestamps:
5:21- About Luke
9:49- What is body composition?
14:54- Ways to measure body composition
18:34- What needs to be in place for fat loss?
25:50- Making sure your diet is nutritionally adequate
31:54- Why most diets fail in the long term
41:52- Body composition as a result of chasing performance outcomes
44:19- Spot reduction
50:50- How to get stronger without getting bigger
56:31- The interference effect between endurance and resistance training
1:09:15- Training methods to maximise muscle hypertrophy
1:14:53- Nutrition to support muscle hypertrophy
1:21:49- Protein intake
1:23:36- Toned vs bulky muscles
1:27:43- Genetic basis of muscle gain
Get in touch with Luke
Website: luketulloch.com
Instagram: _luketulloch
Get in touch with Trang
Facebook: The Motion Mechanic
Instagram: TheMotionMechanic
Email: trang@themotionmechanic.com
Website: www.themotionmechanic.com