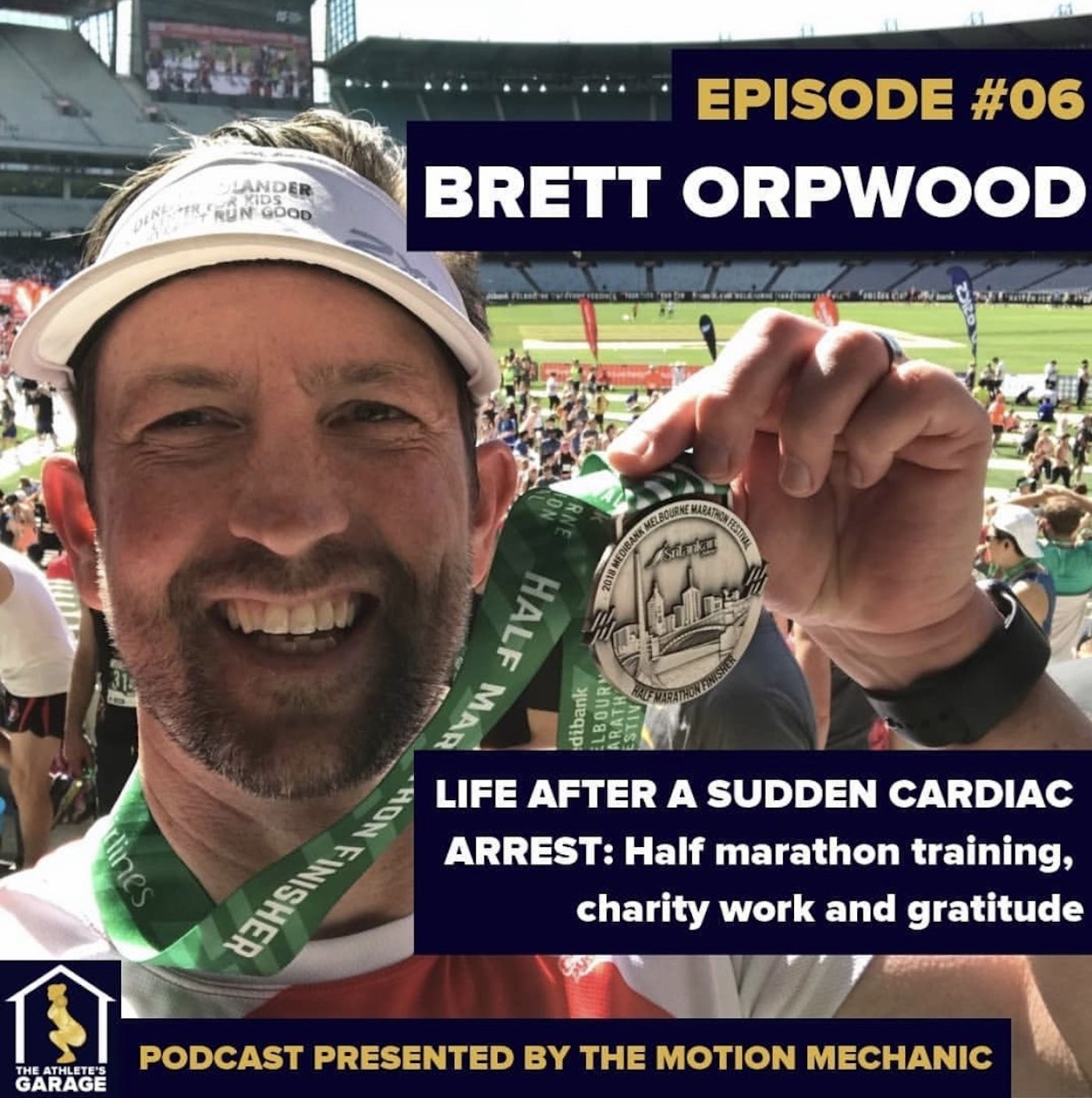 In this episode, I am excited to be joined by Brett Orpwood, whom you may have seen or heard about after he suffered from a sudden cardiac arrest (SCA) during a Parkrun in December 2017. The availability of quick-thinking helpers and a Defibrillator has allowed Brett a second chance at life, and since then, he has returned to a full, active life and has continued to run, swim, bike, gym whilst actively involved in cardiac-related charity work.
Brett talks about the sequence of events surrounding his SCA, his mental and physical recovery, the importance of knowing basic first aid and CPR, his charity work for more defibrillator availability at Parkrun Australia, how his approach to life has changed since the SCA and much more.
This is an episode you will not want to miss. There are many great take-aways from Brett's journey, and his positivity and drive will give you a whole different perspective to life.
Get in touch with Brett
Instagram: orpywan
Program for cardiac athletes: Cardiac athletes
Medical technology company: Stryker
Emergency services app: GoodSAM
Get in touch with Trang
Facebook: The Motion Mechanic
Instagram: TheMotionMechanic
Email: trang@themotionmechanic.com
Website: www.themotionmechanic.com
Physiotherapy: BodyMotion Physiotherapy
Strength and Conditioning Coaching: Barbell Samurai