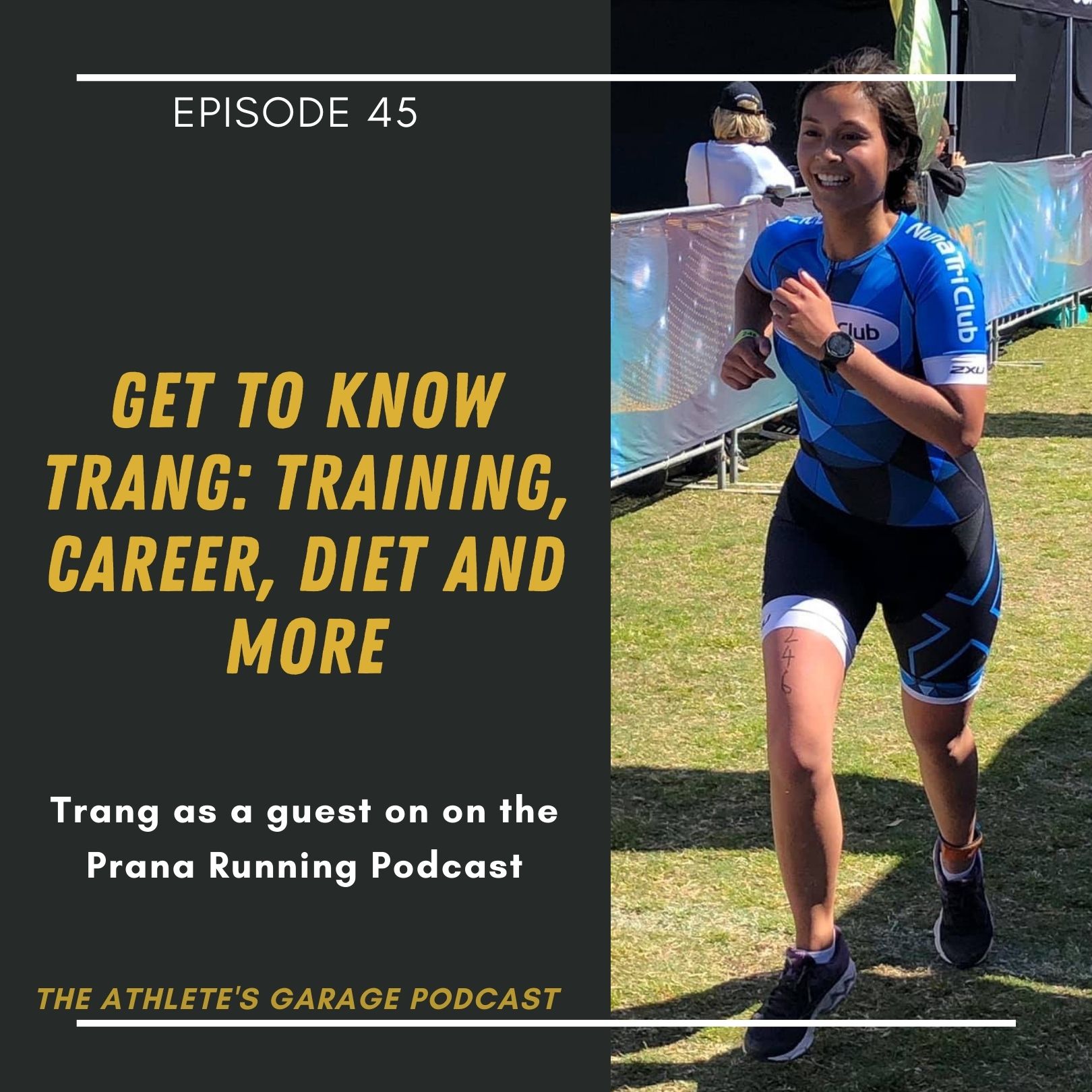 In this bonus episode of TAG, Trang is interviewed by Melissa Ensink on the Prana Running Podcast.
This conversation is a little different from what Trang usually speaks about, as she goes into more depth about her own personal journey. She shares about her own running/triathlon journey, what's next for The Motion Mechanic and why she became a vegan earlier this year.
In addition, Trang and Mel talk about mindset, people's sphere of influence, the power of coaching, running technique, common strength training mistakes that runners make, and plenty more.  
Enjoy!
Get in touch with Mel Ensink
Podcast: The Prana Running Podcast
IG: @pranarunning
Get in touch with Trang
Email: trang@themotionmechanic.com
Instagram: @themotionmechanic
Facebook: The Motion Mechanic
Website: www.themotionmechanic.com