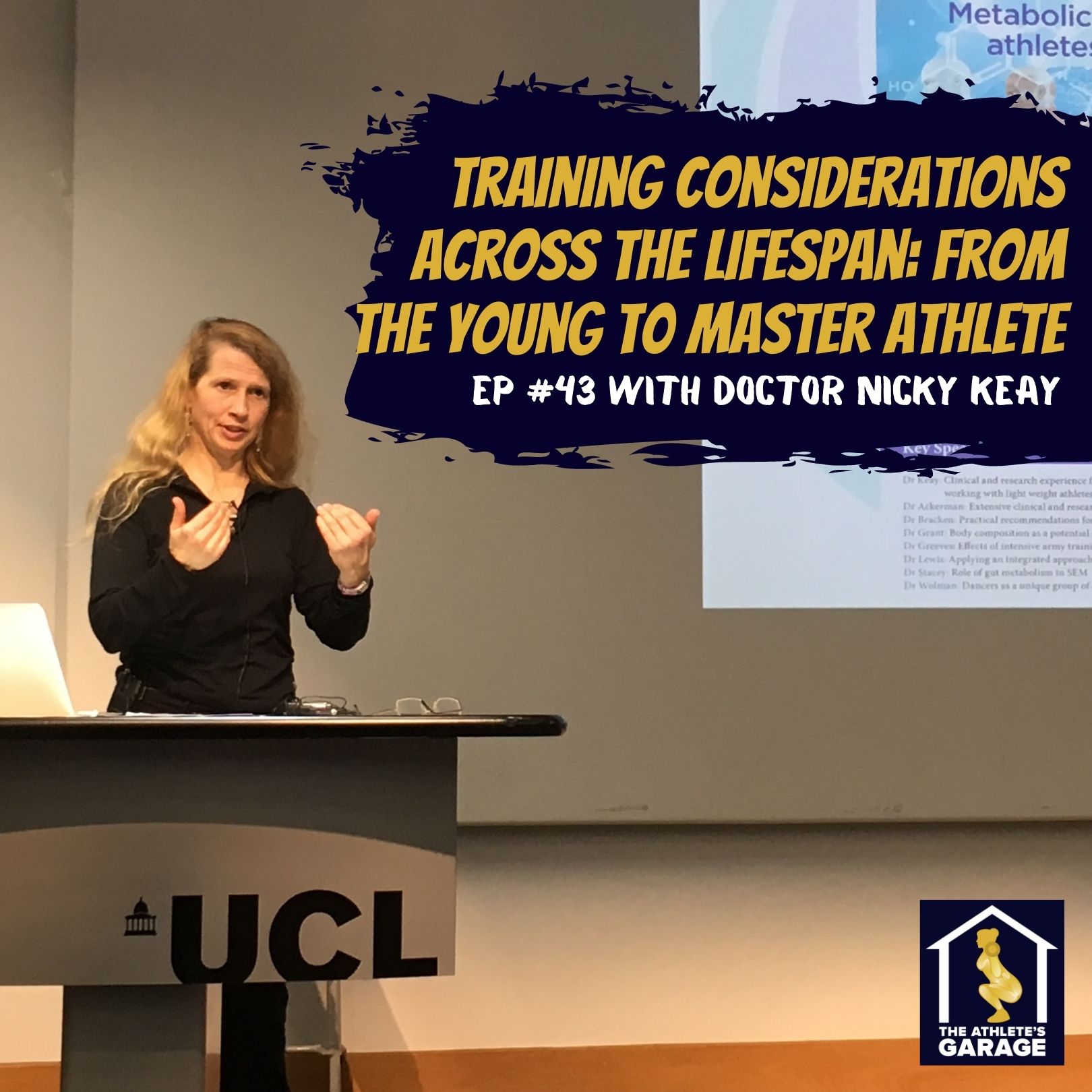 This episode continues from the previous episode where Trang and Dr Nicky Keay chat about hormonal health for athletes.
This time, Dr Nicky digs even deeper into hormonal health for athletes and ways you can easily monitor your hormonal situation day to day. From there, Nicky goes into training considerations across a lifespan, from exploring the idea of too much training for children/adolescents, to training around the menstrual cycle during adulthood and how menopause later in life can affect training too. 
A lot of this episode is especially relevant for females, but this episode is going to be useful for any health professional or athlete interested in understanding the bigger picture effects of hormones. Happy listening!
Timestamps
4:35- Hormone health
10:18- Day to day monitoring of hormonal health
27:12- Training considerations for the young athlete
42:35- Training around the menstrual cycle
55:05- How hormonal contraception affects training
57:40- The effects of menopause
Get in touch with Nicky
Website: www.nickykeayfitness.com
Instagram: @nickykfitness
Online course for coaches https://sport-ready-academy.teachable.com/p/working-with-high-performing-female-athletes discount 20% for first enrolling listening to the podcast. Code 2020NK
Athlete Monitoring with new feature of menstrual monitoring https://www.athletemonitoring.com/menstrual-cycle-tracker/

Get in touch with Trang
Email: trang@themotionmechanic.com
Instagram: themotionmechanic
Facebook: The Motion Mechanic