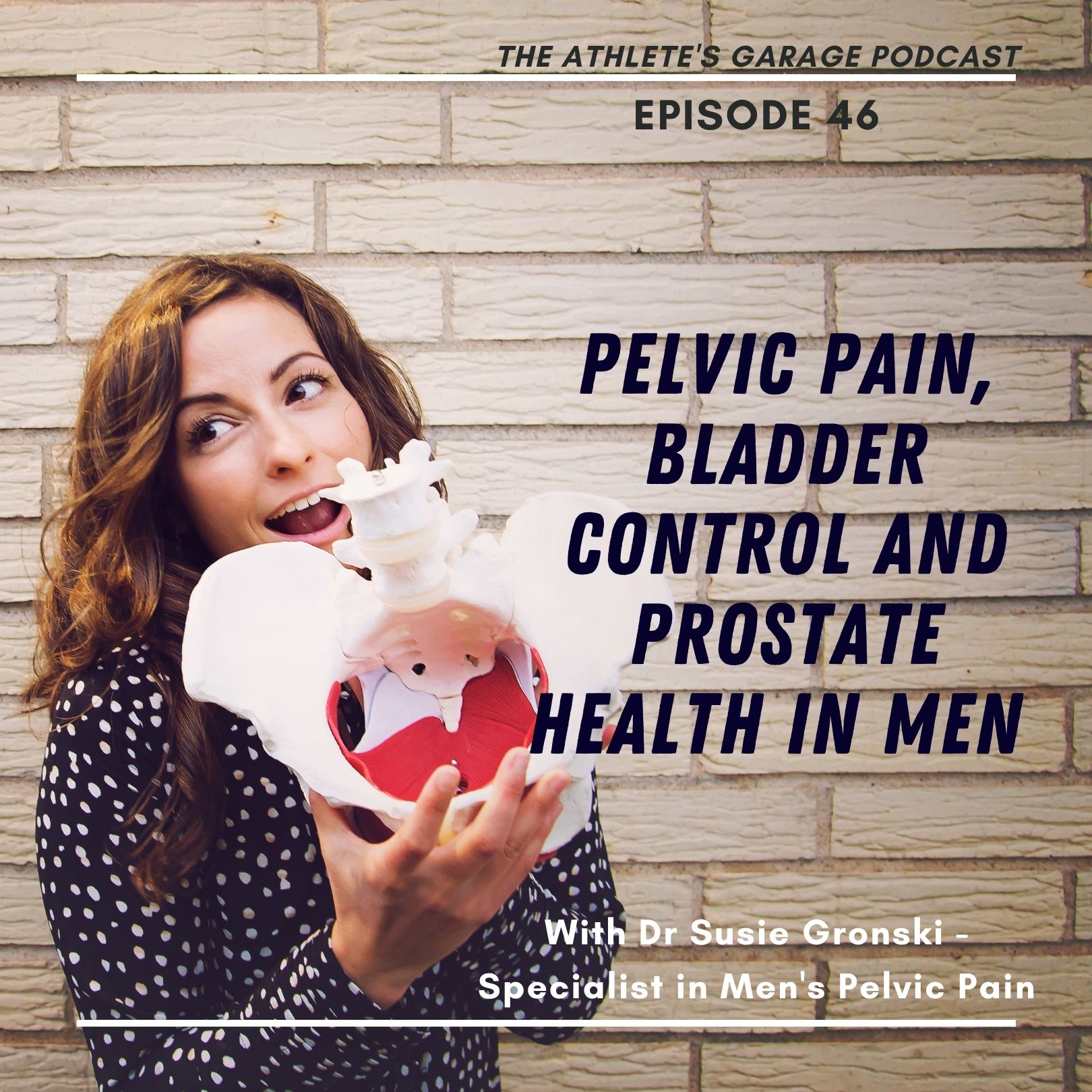 Pelvic health is a topic that is often believed to be only for the elderly, or for 'someone else', meaning that pelvic health problems are not always openly talked about. 
This podcast episode debunks that completely as Trang sits down with Dr Susie Gronski. Dr Susie is a Physical Therapist from the US who specialises in men's pelvic health, and has her own book called 'Pelvic Pain: The ultimate Cock Block' and a podcast 'In Your Pants'. She has had extensive experience in this field and sure makes the topic fun and interesting to chat about.
In this episode, Dr Susie relate pelvic problems in men under their 50s, to those doing endurance sports or may have pain that has been mistaken for a muscle problem. 
Specifically, Dr Susie goes into common misconceptions about pain, what pelvic pain might feel like, healthy bladder patterns, how to work your pelvic floor muscles, ways to keep your prostate healthy and much more. 
Men, this episode is for you! But if you're a health professional or female wanting to know more about general pelvic health, you will also learn a lot from this. Enjoy!
Timestamps:
0:00- Intro
4:20- Meet Dr Susie Gronski
11:44- Common misconceptions about pain
17:47- Chronic pelvic pain
28:48- What does pelvic pain feel like?
35:19- Healthy bladder control
45:14- How to work your pelvic floor muscles
51:57- How to keep your prostate healthy
59:12- Top tips on how to control pain
Get in touch with Dr Susie

Website: drsusieg.com
IG: @dr.susieg 
Book- Pelvic Pain: The Ultimate Cock Block
Podcast- In Your Pants By Dr Susie G
Resources mentioned: The prostate playbook by Professor Craig Allingham
Get in touch with Trang
Email: trang@themotionmechanic.com
Instagram: @themotionmechanic
Facebook: The Motion Mechanic
Website: www.themotionmechanic.com