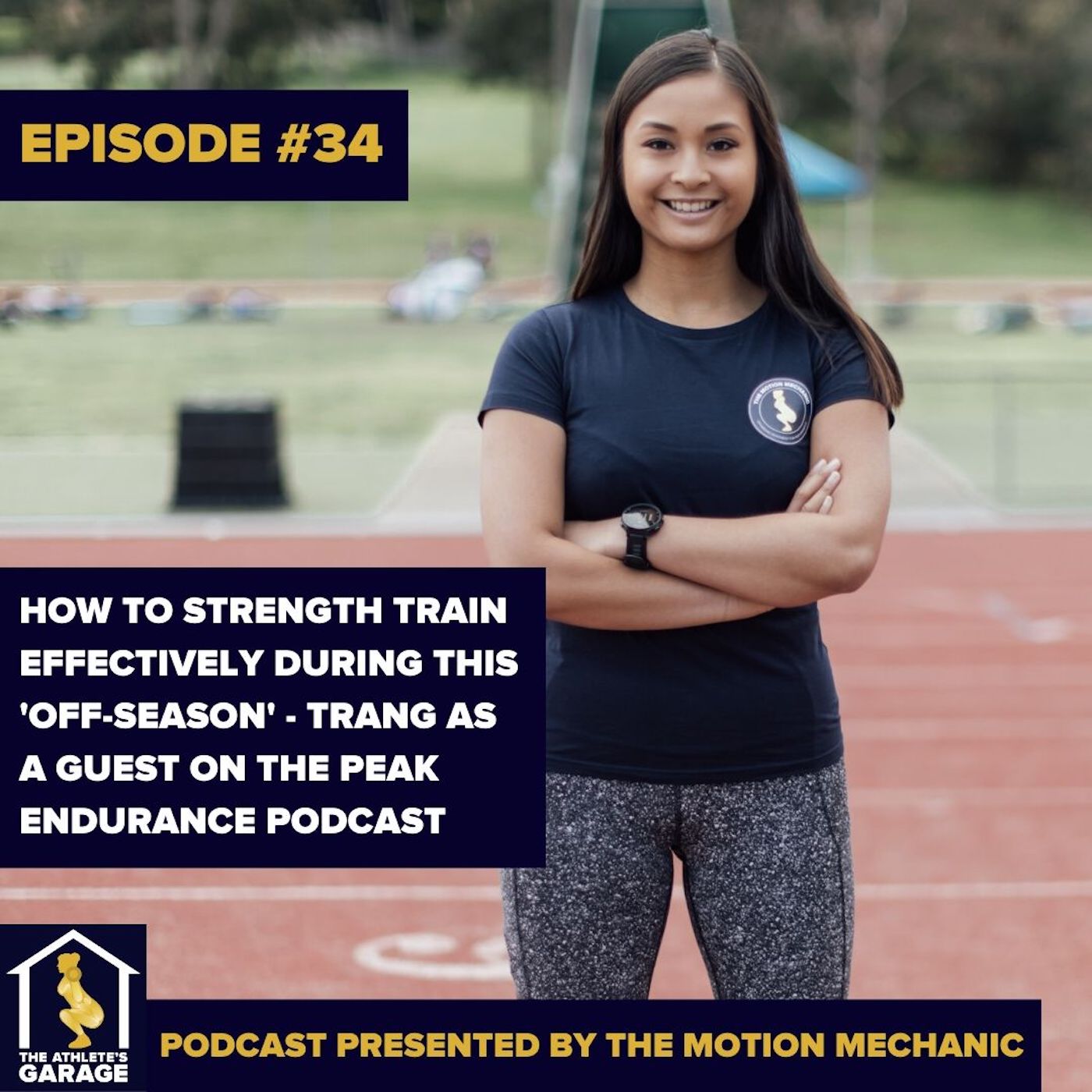 This episode is of a recent interview between Trang and Isobel Ross on the Peak Endurance Podcast, where Trang speaks about strength training for endurance athletes during this 'Off-Season'. 
Topics covered include how to periodise your strength training, the best types of S&C exercises, how many reps and sets you should do for different outcomes, training at home and whether or not you will bulk up from the strength training.
Hopefully, this episode comes at a good time for runners and triathletes who are ready to make the most of this 'Off-Season' by building not only their base fitness, but strength and power as well. This is particularly relevant for Melbourne-based athletes, who are experiencing a change in their training scene once again. Enjoy!
Get in touch with Trang
Facebook: The Motion Mechanic
Instagram: TheMotionMechanic
Email: trang@themotionmechanic.com
Website: www.themotionmechanic.com
Get in touch with Isobel
Podcast: The Peak Endurance Podcast
Website: https://www.peakendurancecoaching.com.au/#/
IG: Peakendurancecoaching