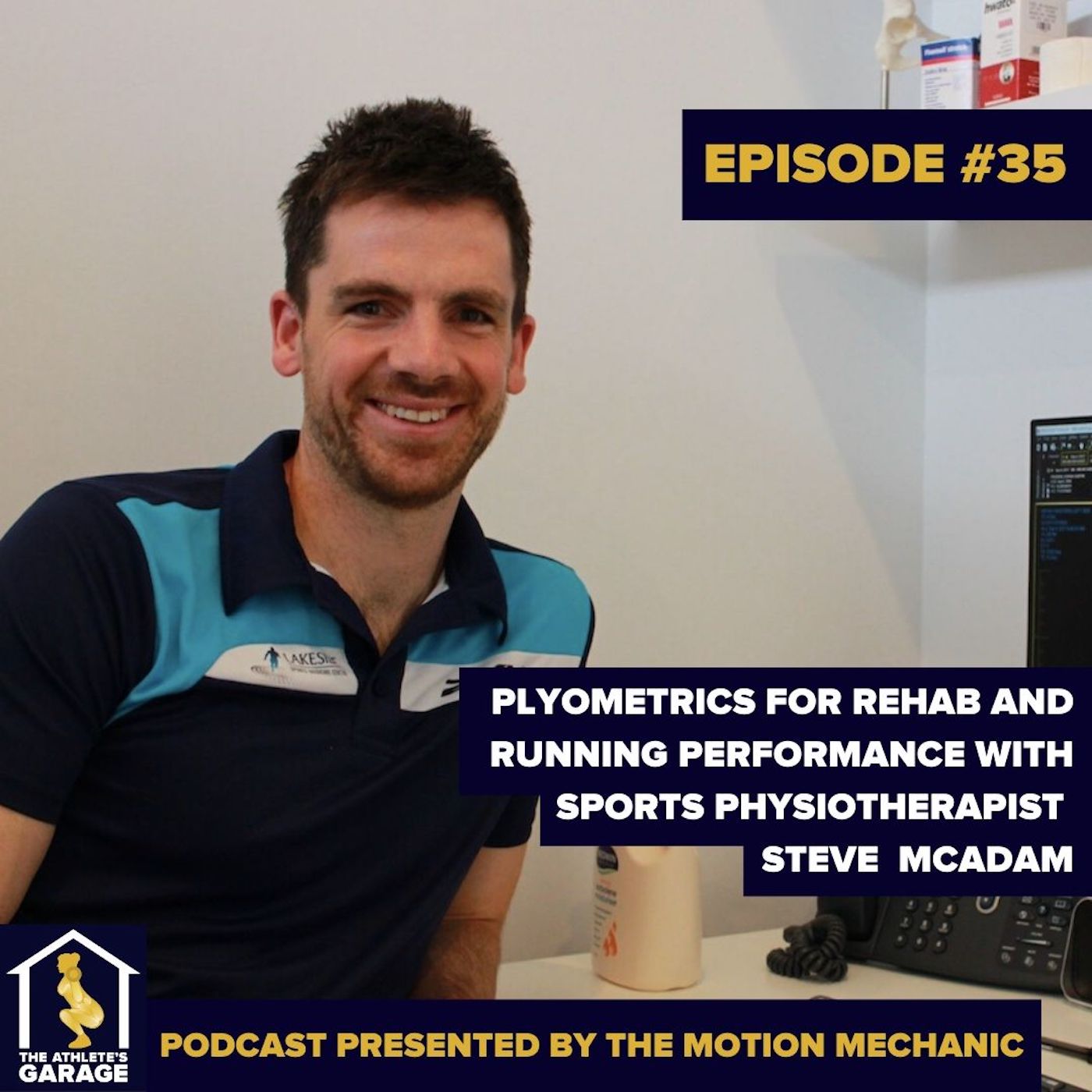 In this episode, Trang sits down with Sports Physiotherapist Steve McAdam to discuss plyometrics training for rehab and running performance.
Steve has been working as a Physiotherapist for over 12 years and is currently the head Physiotherapist for Melbourne United in the NBL, so helping athletes with their rehab and to achieve more power is second nature for him!
In this chat, Steve goes through the benefits of plyometrics training for athletic performance, bone health, and end-stage rehab. He also gives practical recommendations for how athletes can incorporate plyometrics into their training week.
Plyometrics is an area of rehab and S&C that is often underrated, so for anyone wanting to maximise tissue capacity to achieve optimal performance, this episode is for you!
Timestamps:
4:19- Get to know Steve
11:56- The difference between plyometrics and power training
16:00- Plyometrics for running performance
20:10- Plyometrics for bone health
27:16- Tendons
36:11- Rehab stages for a tendinopathy
42:30- Plyometrics is necessary in end-stage rehab for tendinopathies
46:49- How to effectively add plyometrics into your program
52:28- Why it's important to do plyometrics on top of the plyometrics that is already what running is
59:59- Prerequisites before starting plyometrics training
1:01:07- Q&A
Get in touch with Steve
Email: steve.mcadam@melbourneutd.com.au
Instagram: physio_stevem
Get in touch with Trang
Facebook: The Motion Mechanic
Instagram: TheMotionMechanic
Email: trang@themotionmechanic.com
Website: www.themotionmechanic.com