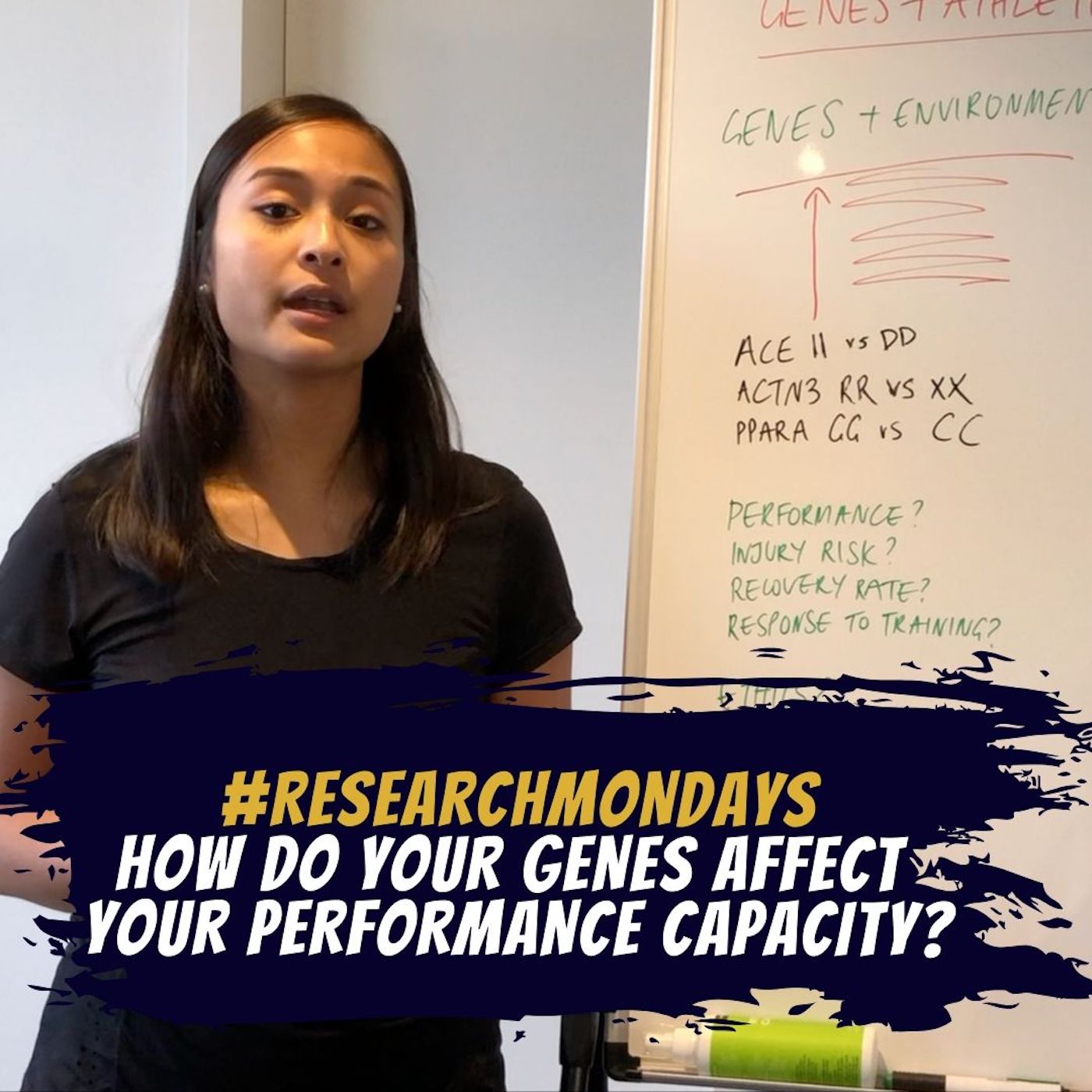 Have you ever wondered what the relationship is between your genes and your performance capacity?
In this episode of #RESEARCHMONDAYS, I go through the science to discuss how genes affect not only performance, but also injury-risk, response to training and recovery rate. I also talk about other environmental factors that play a role in being able to achieve your performance potential.
Trang is a Physiotherapist & Strength and Conditioning Coach for endurance athletes. She takes a holistic approach in her coaching and education to help athletes step up and achieve their greatest potential. Her vision is to help them become not only a high-achieving athlete, but also a high-achieving human.
Email- trang@themotionmechanic.com
Facebook- https://www.facebook.com/themotionmechanic
Instagram- https://www.instagram.com/themotionmechanic
Free ebook-
Thrive against the times: 10 ways for endurance athletes to maximise their performance this Off-Season and beyond- https://bit.ly/TATTebook
Free webinar-
Strength Training for Endurance Athletes: https://bit.ly/2W6J92I
__________________________________________________________________________
References:
Hautala, A. J., Kiviniemi, A. M., Mäkikallio, T. H., Kinnunen, H., Nissilä, S., Huikuri, H. V., & Tulppo, M. P. (2006). Individual differences in the responses to endurance and resistance training. European journal of applied physiology, 96(5), 535-542.
Lopez-Leon, S., Tuvblad, C., & Forero, D. A. (2016). Sports genetics: the PPARA gene and athletes' high ability in endurance sports. A systematic review and meta-analysis. Biology of sport, 33(1), 3.
Ma, F., Yang, Y., Li, X., Zhou, F., Gao, C., Li, M., & Gao, L. (2013). The association of sport performance with ACE and ACTN3 genetic polymorphisms: a systematic review and meta-analysis. PloS one, 8(1), e54685.
Vlahovich, N., Fricker, P. A., Brown, M. A., & Hughes, D. (2017). Ethics of genetic testing and research in sport: a position statement from the Australian Institute of Sport. British journal of sports medicine, 51(1), 5-11.