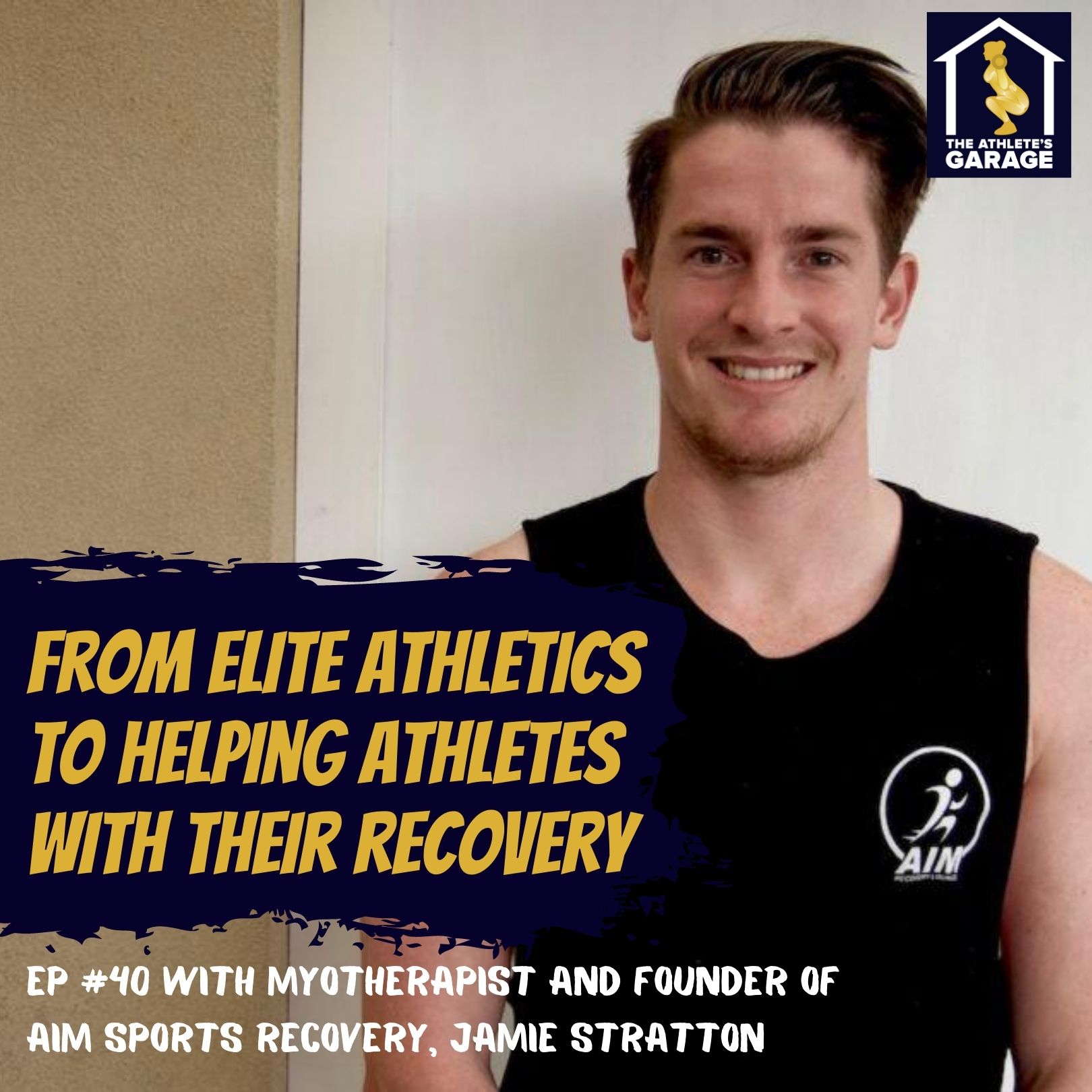 In this episode, I sit down with Jamie Stratton, Founder and Myotherapist at AIM Sports Recovery in Melbourne.
Jamie has a background in Athletics, where he trained from a young age and competed at National-Level in Long-Jump. After retiring from the sport, Jamie decided to start-up AIM Sports Recovery, to help athletes with a service that he lacked while he was competing: Adequate recovery and injury-management.
Jamie is now helping a wide-range of athletes, from recreational to elite, from Athletics to Endurance athletes to optimise their recovery and ultimately, train and perform at their best.
This was a really fun and insightful conversation that I had with Jamie. Stress AND rest equals growth, so make sure you tune in to this episode to hear about Jamie's experiences and learnings as an athlete, and what he recommends for you to best manage your recovery.

Timestamps:
3:00- Jamie's journey into elite-level long-jumper
32:34- How Jamie developed AIM sports recovery
49:36- The difference between a Physio/Myo/Chiro/Osteo
1:02:03- Sleep for recovery
1:08:20- The 1%ers for recovery
1:15:08- Q&A

Get in touch with Jamie
Email: Jamie@aimrecovery.com
Instagram: @aimsportsrecovery
Phone: 0417 667 267

Get in touch with Trang
Facebook: The Motion Mechanic
Instagram: TheMotionMechanic
Email: trang@themotionmechanic.com
Website: www.themotionmechanic.com