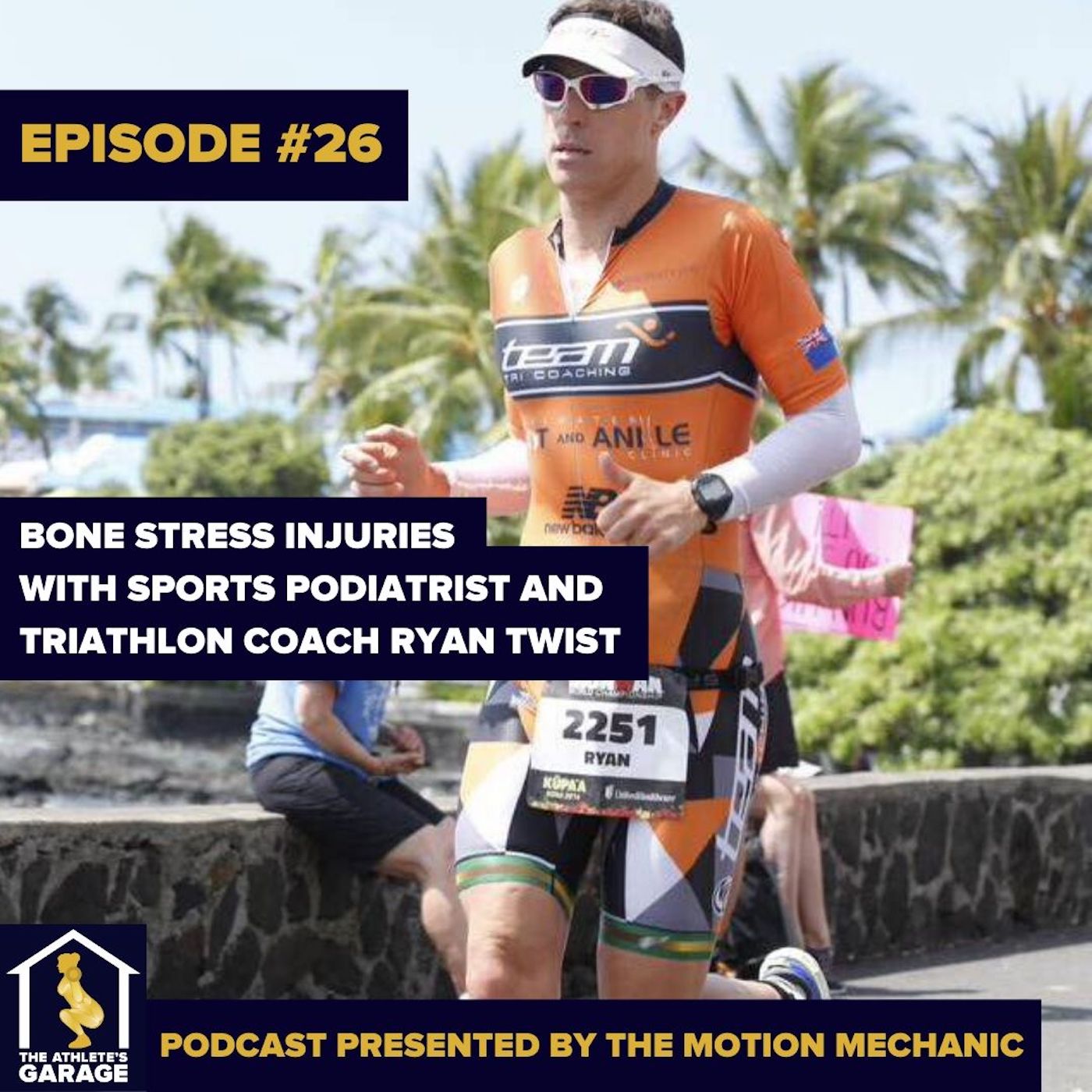 In this episode, I sit down for a chat with a returning guest- Sports Podiatrist, Triathlon Coach and Triathlete Ryan Twist. Ryan is a Kona Ironman World Championships finisher and has over 10 years of practice as a Sports Podiatrist, having treated a large number of endurance athletes in his work.
We chat about a topic that majority of endurance athletes are familiar with, but one that no athlete wants to have anything to do with: Bone Stress Injuries.
In this episode, Ryan explains how to manage training loads minimise risk of a stress injury, how to recognise stress-injury symptoms and why it is so important to get on it earlier rather than later.

Episode timestamps:
4:04- What is the function of bones
5:55- What are bones made out of
9:26- Ways to look after bone health
13:42- What is a bone stress injury?
19:43: Common locations for bone stress injuries
23:03- The spectrum of stress injuries
30:57- Recognising symptoms of bone stress injury
35:25- Scans for stress injuries
39:54- The 4 grades of stress injuries
49:01- Factors that can contribute to rapid load increases
57:08- Stress injury case study
Get in touch with Ryan
Facebook: Bayswater Foot and Ankle Clinic
Instagram: bayswatertootandankleclinic
Website: http://bayswaterpodiatry.com.au/
Email: enquiry@bayswaterpodiatry.com.au
Get in touch with Trang
Facebook: The Motion Mechanic
Instagram: TheMotionMechanic
Email: trang@themotionmechanic.com
Website: www.themotionmechanic.com