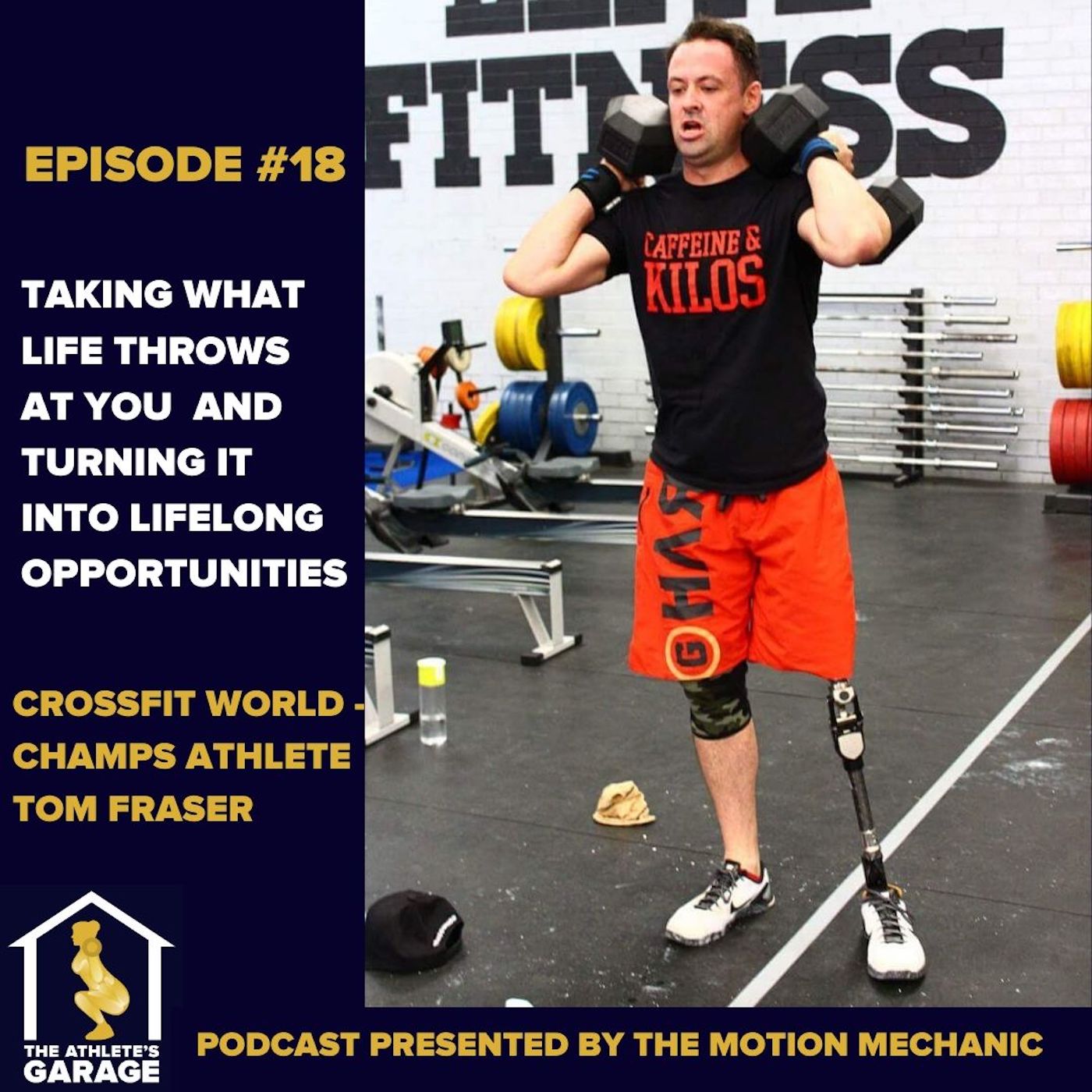 In this episode, Trang interviews Crossfit Athlete and Amputee Tom Fraser.
When Tom was 16, he was diagnosed with bone cancer in his leg and subsequently had to make the decision to undergo an above-knee amputation. Since then, Tom has moved past his circumstances to live an extremely full life. He is now the CEO of Hummingbird and HOOD and recently competed at the 2018 Crossfit World Championships.
In this episode, Tom talks about his journey of overcoming the cancer to thrive as an athlete. He talks about the mindset that allowed him to turn an obstacle into many opportunities, the mechanics of his $170k prosthetic leg, competing at the Crossfit World-Champs and more.
To hear the real-life story of how anyone can overcome anything that life throws at them, then listen in to this episode.
Get in touch with Tom
Instagram: tommyfraser14
Get in touch with Trang
Facebook: The Motion Mechanic
Instagram: TheMotionMechanic
Email: trang@themotionmechanic.com
Website: www.themotionmechanic.com
Physiotherapy: BodyMotion Physiotherapy
Strength and Conditioning Coaching: Barbell Samurai