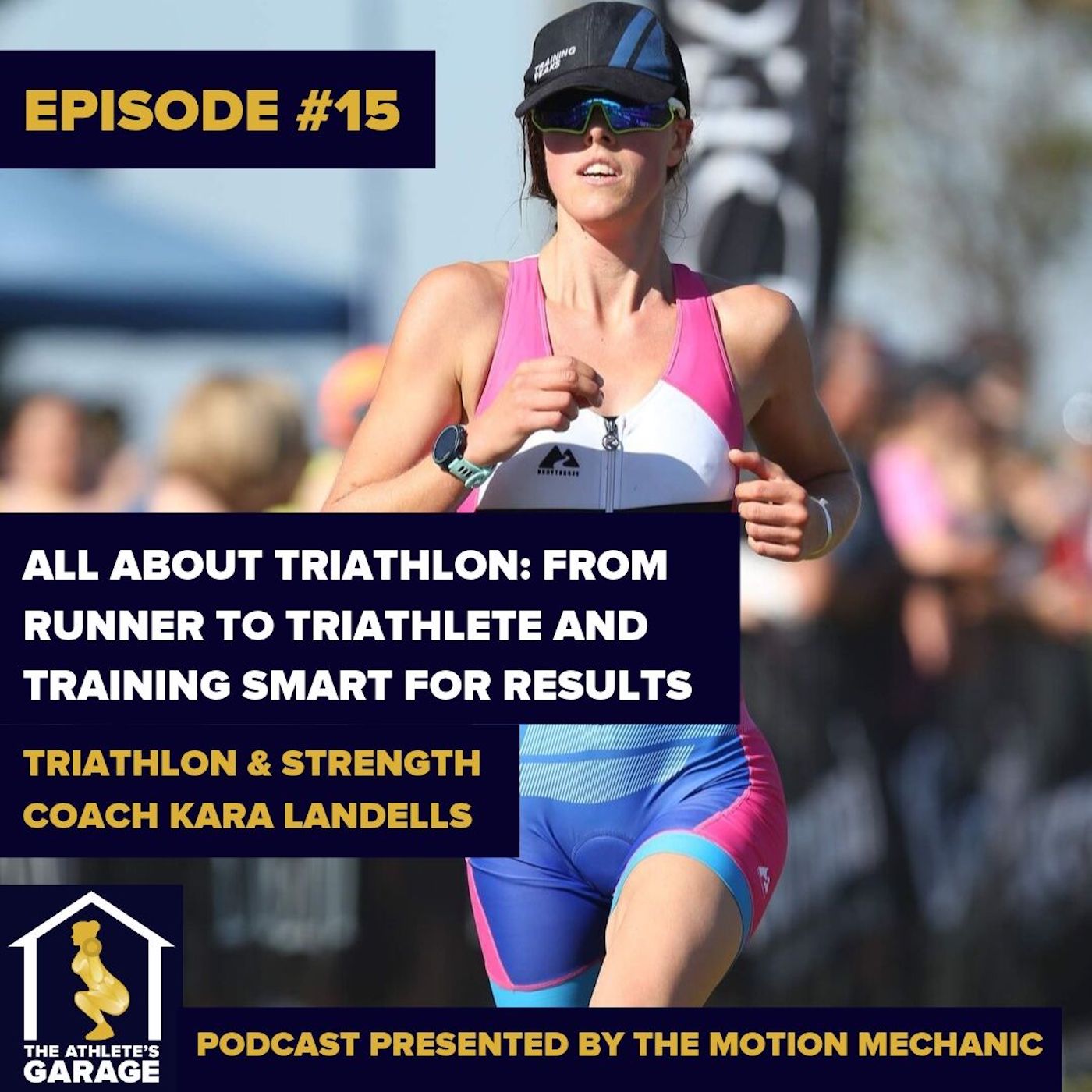 In this episode, Trang talks to Kara Landells, who is a competitive Triathlete and the founder of Bass Coast Fitness as a Triathlon and Strength Coach. They discuss all about Triathlon: How to transition into Triathlon from Running, balancing between the three sports as well as S&C training, improving mobility and tips to be a better Triathlete. 
Kara's mission is to help athletes improve movement for better performance. She is able to help athletes through many avenues- Including Triathlon and S&C training and nutrition coaching too. If you are a Runner interested in the world of Triathlon, or simply a Triathlete wanting to improve your game... You will love this episode!
Timestamps:
2:39- What does triathlon involve?
4:28 - About Kara
19:00- About Bass Coast Fitness
21:49- How to transition from running into triathlon
24:27- Balancing your time between 3 sports
27:03- Training phases leading up to race season
29:05- How to fit in strength training
38:49- Tracking your training
41:43- Improving movement for better performance
44:32- Mobility vs flexibility
46:35- Strategies to improve mobility
51:27- 3 things triathletes could be doing better
55:08- Listener Q&As- What are your tips to be faster in transition on race day?
59:29- Listener Q&As-Race day nutrition for Half and Iron- Before, during and after
1:05:48- What does Kara know now that she wish she knew when she first got started?
Get in touch with Kara Landells
Instagram: Karalandellsfitness
Facebook: Bass Coast Fitness
Email: karalandells@gmail.com
Get in touch with Trang
Podcast: https://podcasts.apple.com/us/podcast/the-athletes-garage/id1447335786
Website: http://www.themotionmechanic.com
Email: trang@themotionmechanic.com
Instagram: themotionmechanic