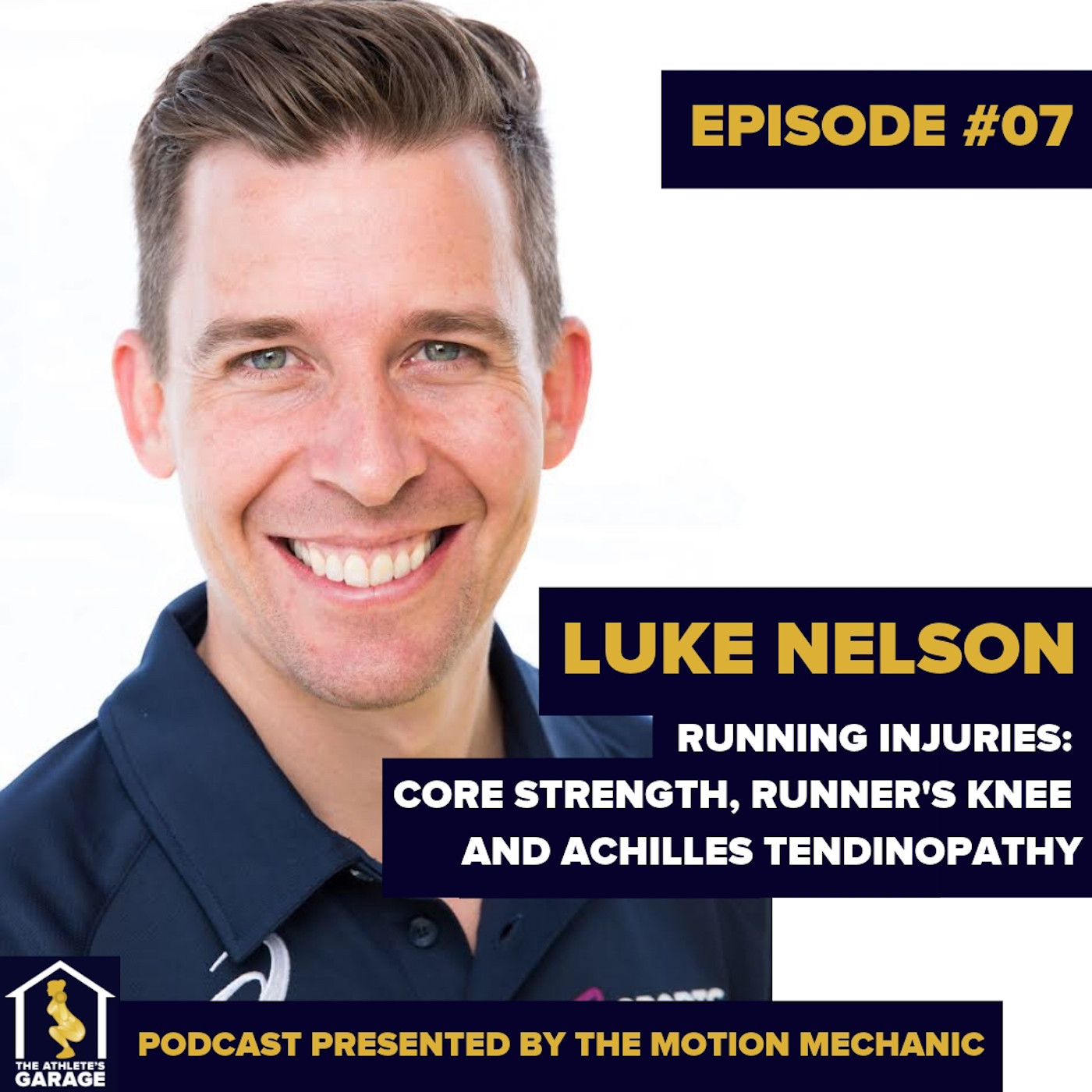 In this episode of The Athlete's Garage, I am joined by Sports Chiropractor Luke Nelson. Luke is the founder of Health and High Performance Chiropractic clinic in Melbourne's east, and is an avid runner himself- Having completed 5 marathons, an ultra and 2 Ironman triathlons. Luke has extensive experience treating sporting injuries, and in particular, running-related overuse injuries.
In this episode, we discuss what Luke does as a Sports Chiropractor and how the many allied-health professions are becoming more united. From there, we'll explore running-related injuries and why they happen, as well as discussing the management of some specific injuries- Core strength, Runner's Knee and Achilles Tendinopathy. 
This is be a great episode for runners and allied-health professionals/coaches interested in learning more about the body, and the process behind recognising and managing these injuries!
Podcast breakdown:
1:34: Getting to know Luke
13:05: Luke on Chiropractic
18:54- running injuries
27:51: Stretching for injury risk
30:39- Warming up for injury risk
32:57- What is the core?
44:07: Runners knee
54:18: Knee arthritis
57:40: Achilles Tendinopathy
1:21:38: Final message
Get in touch with Luke
Instagram: healthhighperformance and sportschiroluke
Website: https://www.healthhp.com.au/
Email: info@healthhp.com.au
Get in touch with Trang
Facebook: The Motion Mechanic
Instagram: TheMotionMechanic
Email: trang@themotionmechanic.com
Website: www.themotionmechanic.com
Physiotherapy: BodyMotion Physiotherapy
Strength and Conditioning Coaching: Barbell Samurai